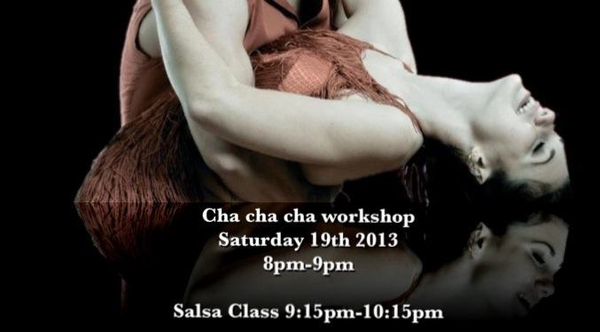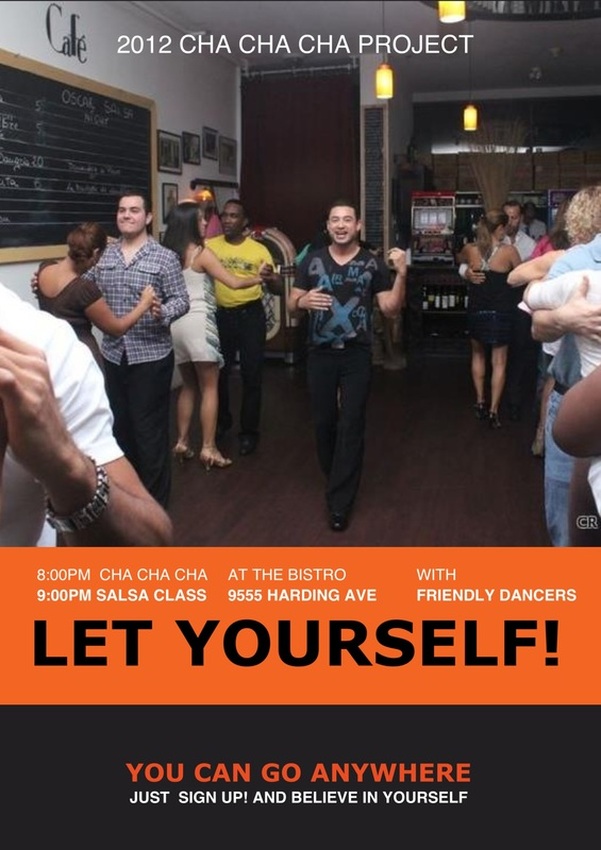 ---
_
Cha Cha Cha Workshop "On 2" (Saturday, August 25th, 2012) at 8:00pm all levels focusing on timing, counting, feeling the steps & Partner work followed by the 9:00pm regular scheduled Salsa Class.
Partner work, no partner needed!!

Cha Cha Cha On 2 Workshop is here!!
They play about 4 Cha Cha Cha songs a night at the club, what will you do at that time? Would you would like to improve your timing or technique?

This workshop is going to make you feel like dancing every song, don't miss it!!
Cha Cha Cha Workshop (Saturday, August 25th, 2012) at 8:00pm
* Cha Cha Cha workshop will start at 8:00pm-9:00pm ( 10 min. of warm up, timing and 50 min. of partner work).
Cha Cha Cha One Workshop is $15. (8-9pm)
Salsa Class is $10 (9-10pm)

Pricing:
Workshop fees are $15 and $20 for both hours prepaid Cha cha Cha & Salsa class (save $5), if you are intermediate/advanced it is highly recommended that you take both parts of the workshops especially if you have not dance Cha Cha Cha for a period of time.

* Instructors: Oscar Ochoa, Carlos Restrepo, Patricia Losada and Jose Poloramos . Reserve your spot by calling us or emailing us. Invite your friends and share your passion for dancing!


---